The Kobold
The humble kobold knows that there's strength in numbers.

As such, kobold adventurers are shrewd allies, capitalising on every trick and trap they can set to get ahead in life. These diminutive humanoids, some dog-like, others lizard-like, may not last long in a one-on-one fight, but that's why they're keen to join your party.
~***~

The Kobold is a class designed for use with Old-School Essentials and similar kinds of old-school games.

You should play a kobold if you want to be a cunning trapfinder, someone whose small size belies their smarts and guile. Kobolds are easy to underestimate, but you'll show all those bigfolk exactly what you're made of.

This class was written as a companion piece to my Mythoi article on the folkloric and roleplaying history of kobolds, which you can read here!

–––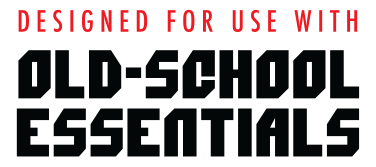 Old-School Essentials is a trademark of Necrotic Gnome. The trademark and Old-School Essentials logo are used with permission of Necrotic Gnome, under license.
Download
Click download now to get access to the following files:
Kobold (Class, Spread).pdf
75 kB
Kobold (Class, Pages).pdf
76 kB
Open Game License.pdf
31 kB